One of the most wealthy Greek Australian families, the Paspaley's, have recently opened a hotel on Wall Street in New York, the United States.
The Paspaley's are nationally and internationally known for being the world's most important producer of cultured pearls, among other business ventures such aviation and marine services.
According to a travel report by The Australian, the Paspaley's bought and opened The Wall Street Hotel in August 2022 and since then, it has become the "anchor for the now-booming area."
The hotel stands at the corner of Wall and Pearl streets, the lobby includes the sale of their pearl jewellery and down the street is New York's main public ferry hub where people can travel to Coney Island and Brooklyn for AUD$4.
On display around the hotel are Indigenous artworks from the APY Art Centre Collective and photos of Australia's pearling heritage.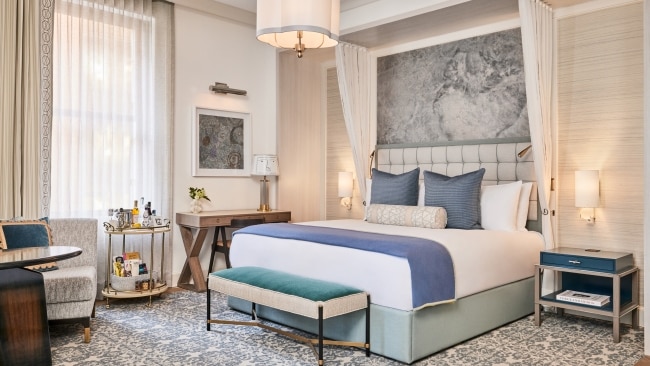 Featuring warm and earthy tones signifying Broome and the beach, the 180 room hotel brings an Australian accent to the financial neighbourhood, "once desperately short of charm."
Rooms start at around $730 per night. 
Source: The Australian