Greek dancing performances, live Greek music, Greek food and sweets and the famous Greek hospitality will take centre stage at the annual Greek Street Fair Burwood on Sunday, November 13 from 11am at Burleigh Street, Burwood and the adjoining car park.
This growing and popular event on the local calendar is organised by The Greek Orthodox Parish and Community of Burwood and District to celebrate and share the Greek cultural heritage and spirit with the local community.
"Started in 2012, Greek Street Fair Burwood is a nod to the centuries-old tradition of the outdoor Greek 'panigiri' – cultural festivals which take place throughout Greece to commemorate the feast day of the patron saint of each local village. There is always music, festive dancing, delicious food and a great spirit of togetherness," Greek Street Fair Burwood Event Director, Christina Efthymiades, said.
"In the spirit of that tradition, our event always takes place on the Sunday immediately after the Feast Day of the patron saint of our church, Saint Nectarios, which is commemorated throughout the world each year on November 9.
"Since the establishment of our Parish and Community in Burwood in 1970, we have always organised festivals of this type in different forms and scales, but Greek Street Fair Burwood is particularly special because of the way it has been embraced by the entire Sydney community, with people of all ages and cultural heritages coming along to join in the fun."
In addition to the live Greek music and dancing performances, the event will also include activities for children and teenagers, competitions, market stalls, prizes to be won and the chance to meet Mitsos the Greek Street Fair Donkey.
"Greek Street Fair Burwood is a wonderful celebration of the Greek culture and a great opportunity to demonstrate what makes our heritage so special," Ms Efthymiades said.
"After a two-year hiatus due to COVID-19, we're so happy to be hosting this event again in 2022. It's a great day out for all and we're looking forward to welcoming everyone on Sunday, November 13.
"We have Greek dancing groups from all over Sydney participating, including our own local dancing group The Nassibian Dancers. There will also be live music and other entertainment and competitions throughout the day, Greek food and sweets to enjoy and activities to entertain people of all ages."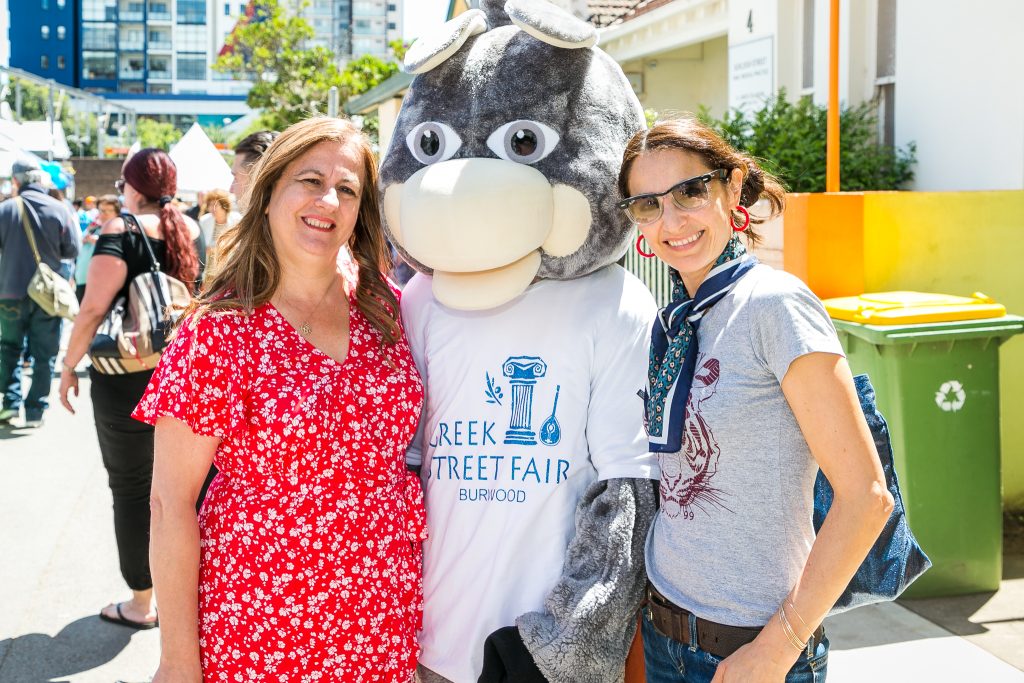 Greek Street Fair Burwood's 2022 Principal Sponsor is Multicultural NSW. Event Partners are Burwood Council (through its Community Grants Program), Divinity Funerals and The Greek Herald.
"We sincerely thank all of our sponsors for their generous support for Greek Street Fair Burwood – their assistance is greatly appreciated and helps bring this great event to life," Ms Efthymiades concluded.
Greek Street Fair Burwood: Sunday, November 13, 11am to 4pm, Burleigh Street Burwood (which runs off Railway Parade, close to Burwood train station), as well as in the adjoining car park. All welcome!
Keep up to date with Greek Street Fair Burwood news via Facebook. For enquiries: greekstreetfair@stnectariosburwood.com.au or 0417 207 107.