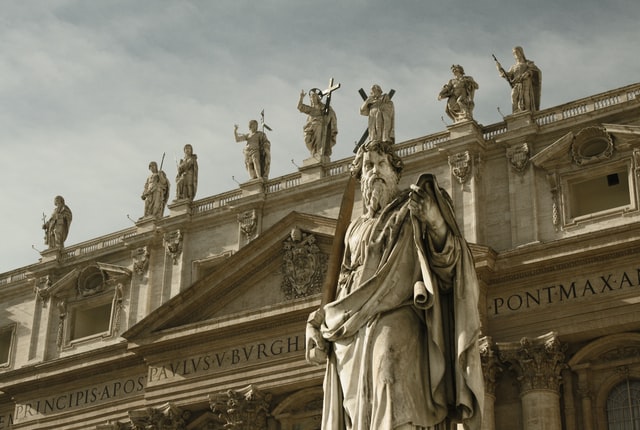 The gates of Olympus slots are among several games based on ancient Greek mythology. This is a 6-reel game where players win when they successfully match symbols anywhere. Many gamers are interested in games based on Greek origins. This has made casino developers create more and more titles annually.
If you would love to discover more games based on ancient Greek history, you're at the right place.
Here are some slot games with Greek origins:
Divine Fortune
Divine Fortune is a 5-reel, 20-payline slot that came into existence a few years ago. It was created by NetEnt and came with several timeless and clean graphics.
Its dramatic music and clean graphics make this ancient Greek-themed mythology game a winner with players worldwide. The creator of this game has enjoyed tremendous success and even rolled out a Megaways version.
The Golden Owl of Athena
Many were pleasantly shocked when this game became an instant hit. The Golden Owl of Athena was developed by Betsoft and took place at a seaside temple dedicated to Athena.
The Golden Owl of Athena is a unique 5-reel, 10-payline game with incredibly stunning background graphics. The backdrop of this remarkable game showcases a hedge maze, springs, a small chapel, the sea, trees, and a temple; all set strategically in the game backdrop.
This game can trigger as many as 20 free spins, giving players an excellent opportunity of winning a payout worth more than 5,000 times your stake.
Medusa and Medusa 2
Medusa is a popular and interesting game that follows the story of an infamous Gorgon with live snakes for hair. One glance from this mythical creature turns the beholder into stone.
This 5×3 slot has numerous symbols players can remember from her legend. This includes coins of Gorgo, arrows, snakes, golden jewels, and even Medusa herself. The cherry on top is the image of the Pantheon.
Medusa 2 is an improved version of the original Medusa slot with slight variations. This new version introduces basic card symbols and stone soldiers who are victims of Gorgon. It also has a darker theme or design, and players that manage to win always get rewarded. You can increase your stake 200 to 400 times by collecting five matching symbols.
Conclusion
Many other games based on ancient Greek mythology exist in the gaming universe. These games have exceptional win potentials, unique features, graphics, and original themes.
Therefore, consider trying some of these exciting games if you are heavily into ancient Greek history.