When it comes to fish to fish; trying to figure out the best seafood restaurant might be unnecessary because everyone has their own favourite restaurant. There is, however, one restaurant in particular that unites seafood stans across the country no matter where they stand. That restaurant is White & Blue, also known as The Greek Club. Whatever your favourite seafood joint is, The Greek Club will beat it. The iconic restaurant comfortably sits atop the seafood throne and everybody just knows it. This is exactly why we were elated when we found that the Alexandrian eatery has just touched down in Cairo.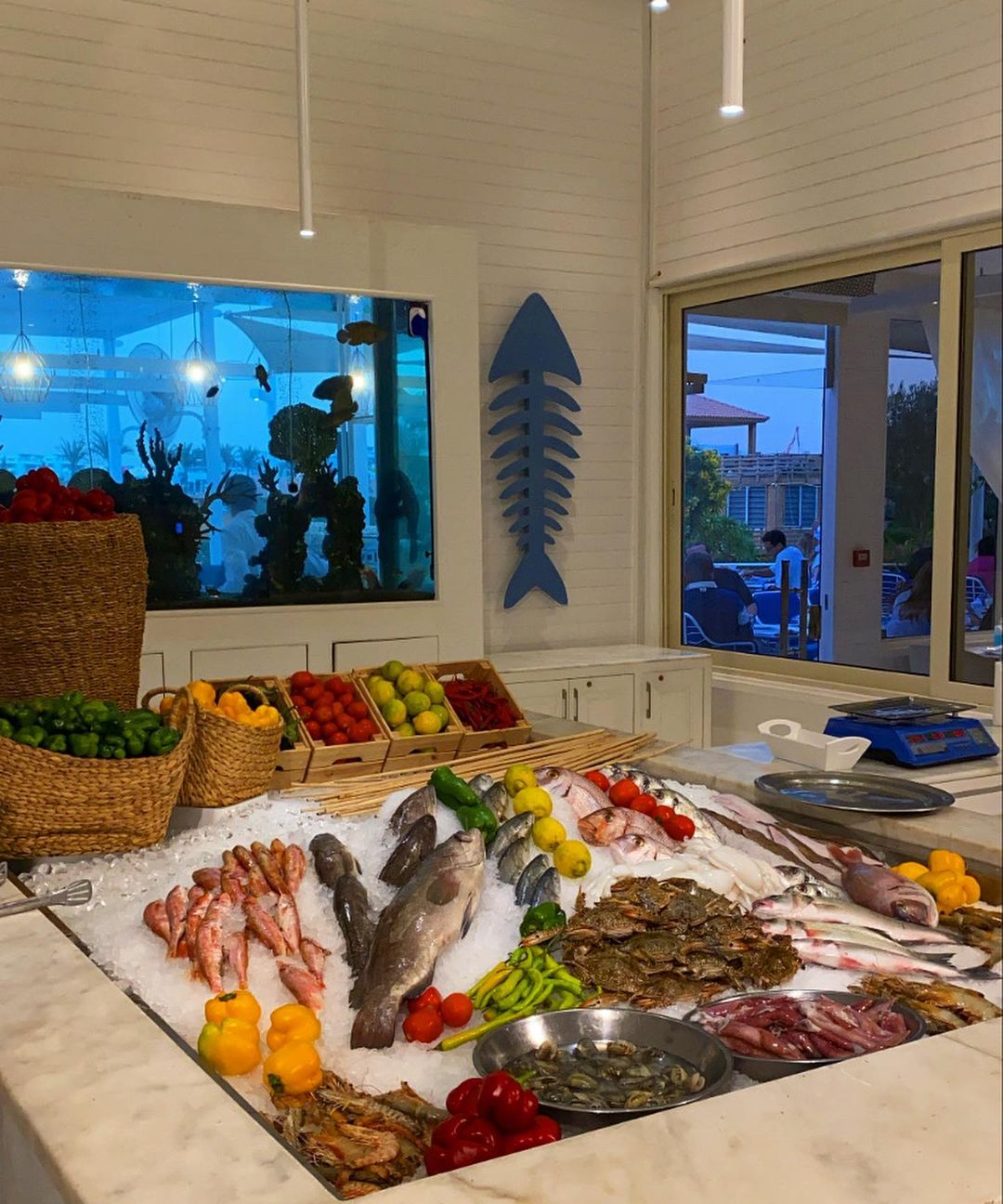 The freezer at The Greek Club
Yup, you read that right. You don't have to go to Alexandria anymore (well, you still will tbh) for The Greek Club because New Cairo has just become its second home. Located in Hyde Park's Hydeout, the restaurant feels like an exact replica of its Alexandrian counterpart. We're the talking the same interiors that scream a mixture of Greek and under the sea memorabilia. They even have the same large open freezer where you can see the fresh catches of the day alongside that chalkboard sign that carries the restaurant's recommendations.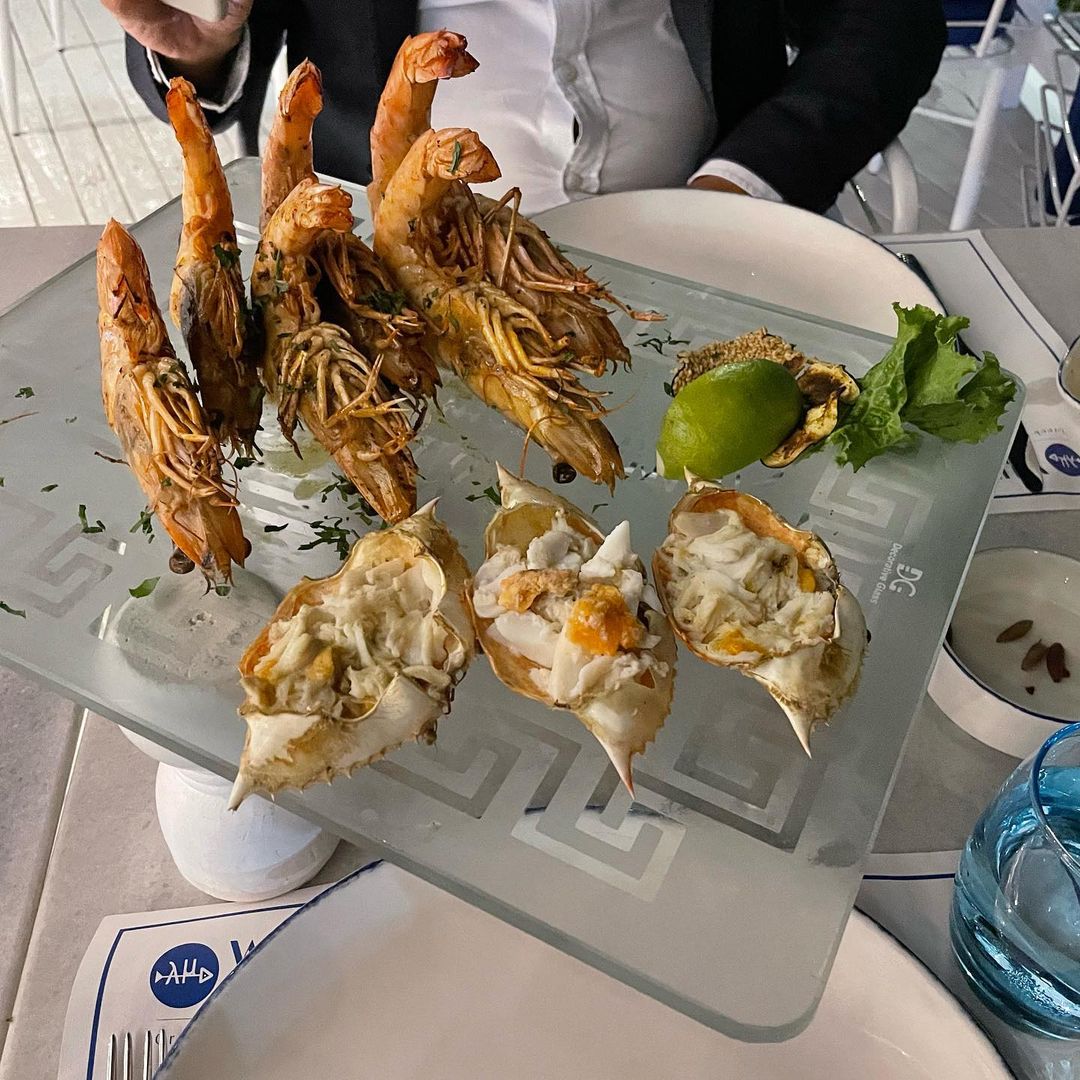 The bessaria at The Greek Club
The menu has not been tampered with in any way so you can expect to have the fresh fruits of the sea. We here at SceneEats recommend having their customer favourite fish which happens to be the wa'aar. And you don't mind crunching on baby fish, then you should absolutely go for the bessaria.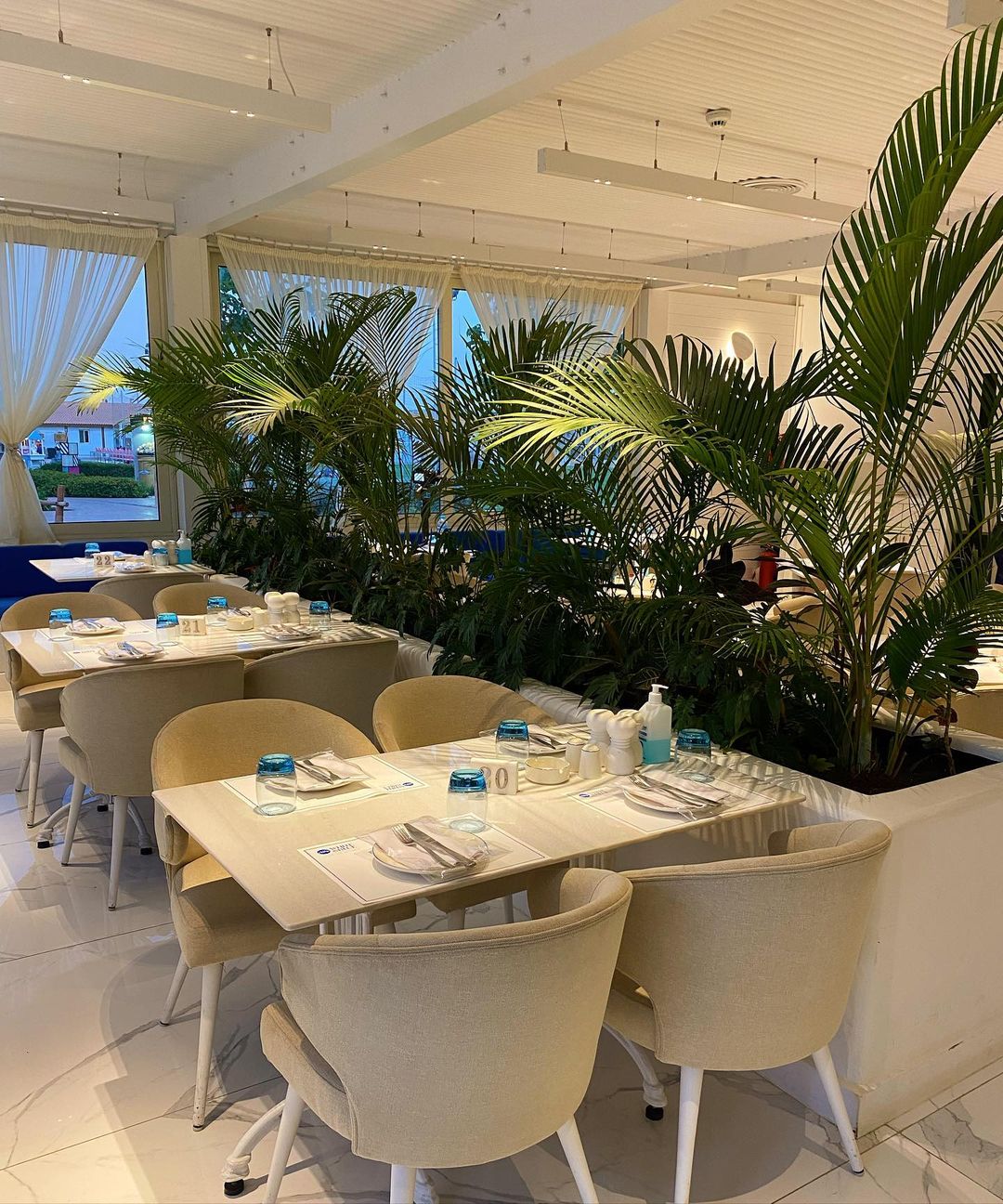 The atmosphere at The Greek Club
If you haven't already guessed it, you'll need to make reservations before waltzing in so you better call +2 0127 999 9792 before showing up.