This month features another round of digital performances you won't want to miss, from festivals to world premieres to anniversary programs. Read on to find out what June has in store.
---
The Royal Ballet
Now through June 27, The Royal Ballet presents 21st Century Choreographers, a program of mixed contemporary works, including Christopher Wheeldon's Within the Golden Hour and Crystal Pite's The Statement and Solo Echo. It also features the world premiere of Kyle Abraham's Optional Family: A Divertissement, starring principals Natalia Osipova and Marcelino Sambé with company artist Stanisław Węgrzyn, and with text written by Abraham.
Viewers may purchase on-demand access for $18.50 via the company website.
ABT Studio Company
American Ballet Theatre's Studio Company presents its Spring Festival this month, featuring world premieres by Jessica Lang, Yannick Lebrun, Annabelle Lopez Ochoa and New York City Ballet dancers Emily Kikta and Peter Walker. The lineup also includes excerpts from works by August Bournonville, Twyla Tharp, Alexei Ratmansky, Paul Taylor and more.
Viewers can access the ABT Studio Company Spring Festival, divided into two films, for free via the company YouTube channel. Each act will remain available on demand through July 3.
Pacific Northwest Ballet
Pacific Northwest Ballet closes its digital season with Rep 6, streaming June 10–14. The program features two world premieres and Alejandro Cerrudo's cheeky PACOPEPEPLUTO. Christopher Wheeldon's Curious Kingdom stars PNB artists Leta Biasucci, Elle Macy, Lucien Postlewaite, Jerome Tisserand and Dylan Wald. Edwaard Liang's The Veil Between Worlds explores themes of energy, spirituality and connection, and PACOPEPEPLUTO rounds out the program (this work contains partial nudity).
Audiences may purchase tickets on PNB's website for $29. Digital Performance Plus tickets are also available for $39, offering exclusive access to world premieres by Nia-Amina Minor and Vincent Michael Lopez, as well as an archival recording of Liang's Distant Cries.
Ballez 
The Joyce Theater celebrates Pride Month with a special selection of performances created and performed by queer artists, including premieres by companies Ballez and #QueerTheBallet.
On June 10 at 8 pm ET, The Joyce will livestream Ballez's Giselle of Loneliness, choreographed by company founder Katy Pyle and inspired by the romantic ballet Giselle. In an audition setting, seven dancers draw from their personal relationships with ballet to perform their own interpretations of the "mad scene" solo, attempting to squeeze themselves into the classical mold. Livestream audiences then "rate" each performance through an online portal. Each dancer must face how much they are willing to sacrifice for a system that continually rejects them, while audience members are confronted with their own participation in upholding archaic standards of femininity. Tickets are $25 each via The Joyce Theater website. After the premiere, the performance will be available to stream on demand through June 23.
#QueerTheBallet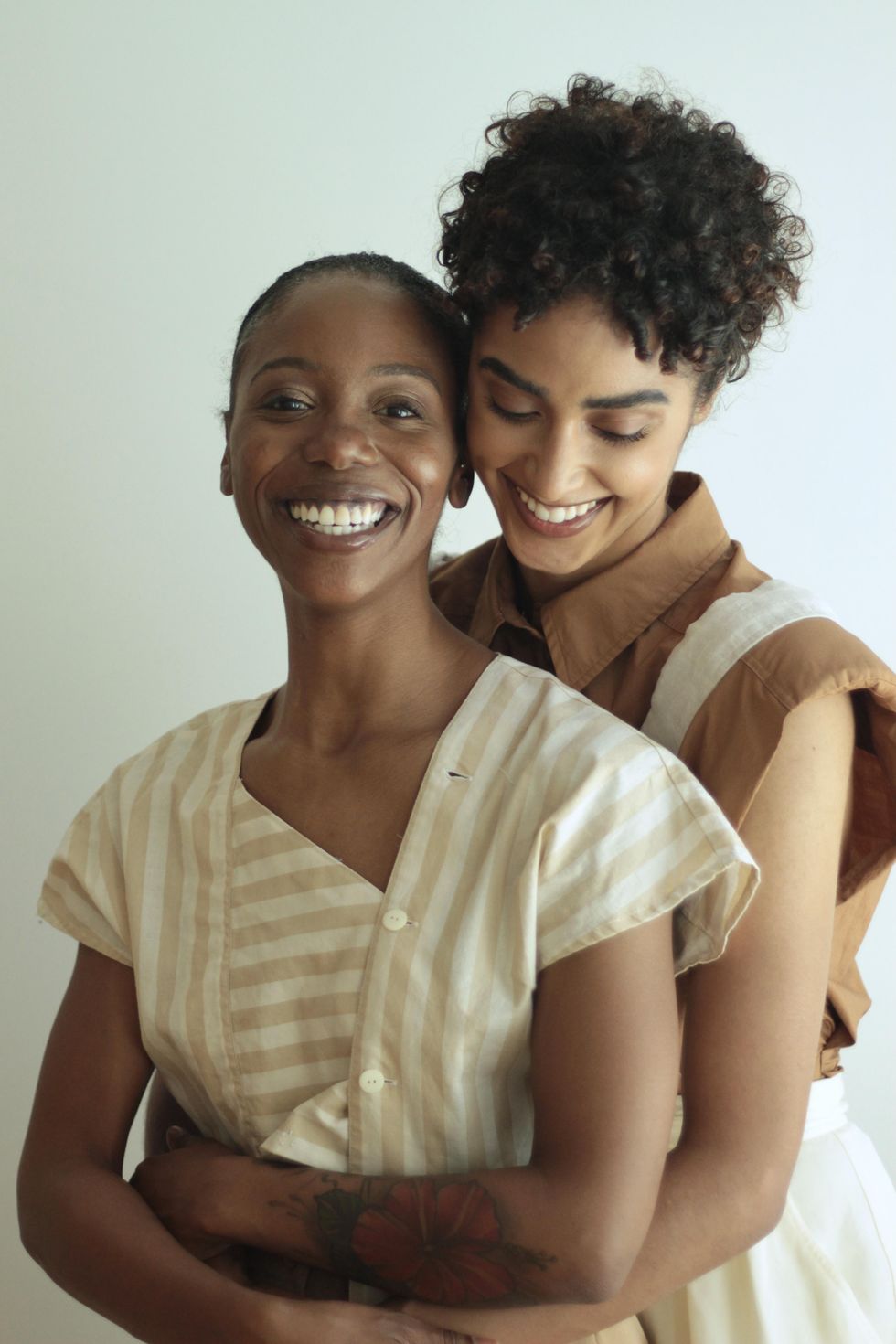 Cortney Taylor-Key and Audrey Malek
Leigh-Ann Esty, Courtesy The Joyce Theater
On Monday, June 21, The Joyce Theater presents the digital premiere of #QueerTheBallet's Animals & Angels, a new pas de deux by artistic director Adriana Pierce featuring female-identifying dancers Audrey Malek and Cortney Taylor Key. The piece, performed on pointe, explores a blossoming queer love story that defies the art form's traditional gender roles.
Viewers can tune in for free via The Joyce Theater website beginning on June 21 at 5 pm ET; the film will be available through Sunday, July 18.
The Washington Ballet
This month, The Washington Ballet releases NEXTsteps, a digital program featuring premieres by Silas Farley and Dana Genshaft. Farley's Werner Sonata is for 14 company dancers to music by celebrated composer Kyle Werner. Genshaft explores Greek mythology in Orpheus, which features an original score by San Francisco music producer Kamran Adib that blends La Femme's "Vagues" and Radiohead's "Pyramid Song."
Both premieres can be accessed at 7 pm ET on June 18 via a digital subscription service. For more information, go to the TWB website.
Diablo Ballet
Diablo Ballet closes its 2020–21 season with Love Stories, a triple bill of classical and contemporary works showcasing different sides of love. The program opens with the Coppélia wedding pas de deux, followed by the company's premiere of Christopher Wheeldon's Carousel (A Dance). Portuguese choreographer Bruno Roque's Frugivory, a reflection on both the driving and blinding power of love, closes the program.
Love Stories will be available on demand the weekends of June 18–20 or 25–27. Viewers can purchase tickets for $30 each via the Lesher Center for the Performing Arts website.
Stuttgart Ballet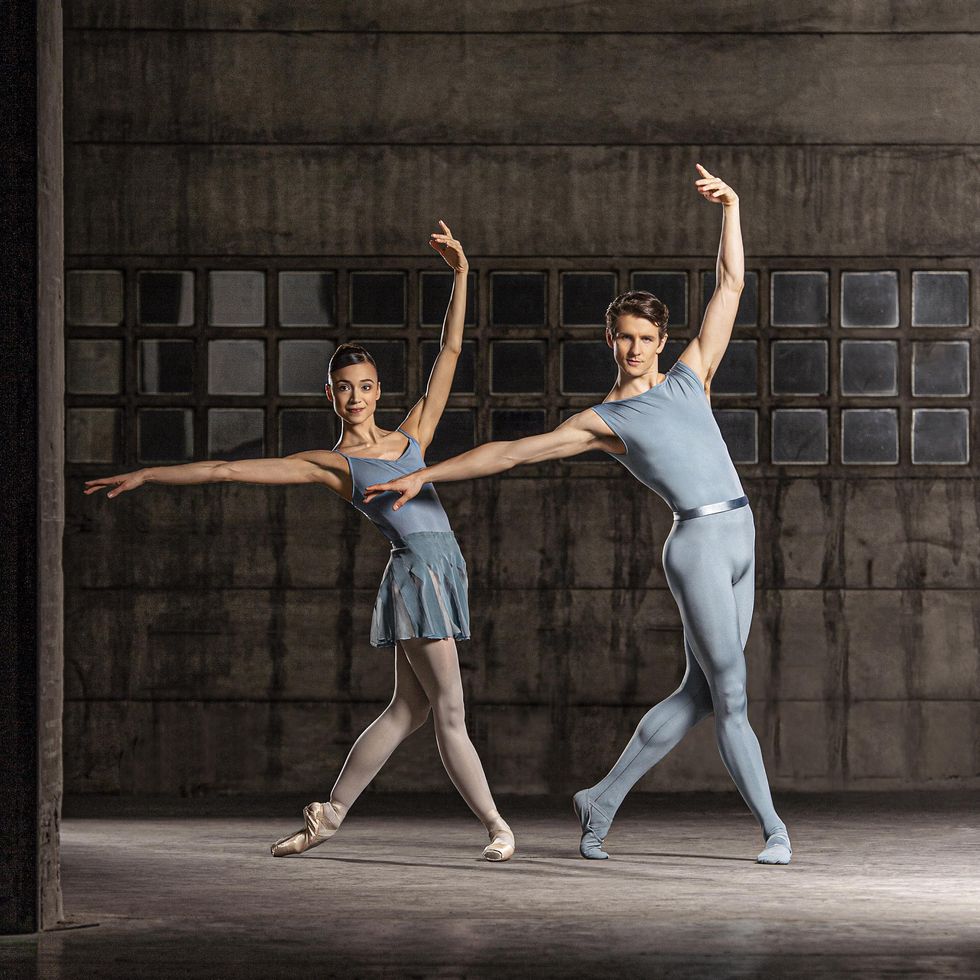 Stuttgart Ballet dancers Rocio Aleman and David Moore
​Roman Novitzky, Courtesy Stuttgart Ballet
Stuttgart Ballet closes its 60th-anniversary season with NEW / WORKS, a program featuring three world premieres and the German debut of William Forsythe's Blake Works I. Alongside in-person performances, the company will livestream the program worldwide on June 19 at 7 pm CEST (that's 1 pm ET). Christian Spuck's Cassiopeia's Garden opens the program, followed by Marco Goecke's Nachtmerrie and Edward Clug's Source. Blake Works I, featuring music by British musician James Blake, closes the evening.
After the livestream, NEW / WORKS will remain online for free through June 21 via the company website and YouTube channel.